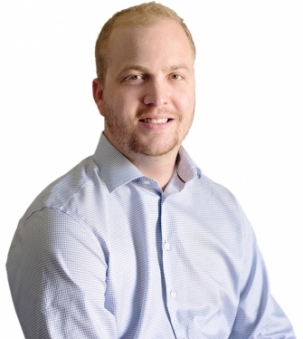 Nathaniel Deelstra
Sales Representative
RE/MAX sarnia realty inc., Brokerage
I spent most of my life living and working right here in Lambton. We have a wonderful community here and I think it is a great place to raise a family. I myself come from a large family and grew up with seven siblings. We were raised on a dairy farm located just west of Wyoming, about a 15 min drive from Sarnia. Growing up on the farm, I learned the value of hard work, determination and dedication. I was lucky to be close to my family who always supported, mentored and encouraged me throughout my childhood and adult career.
After my graduation from L.C.C.V.I. in Petrolia, I was not completely sure about what I wanted to do. One of the available options was to help manage the family farm. However, with three of my brothers expressing interest in farming I felt that there was not enough room for all of us. I decided to instead focus on my lawn care business that I started in high school.
In addition to expanding my business, I began to be more involved in my hobby of buying and selling for resale. I was also helping local farmers when they needed assistance. Although my endeavors kept me busy and I enjoyed what I was doing, I did not feel the sense of fulfillment. I wanted career that I would feel passionate about and that I could wholly focus on.
While still trying to figure out what to do with my future, my good friend Matthew D'Odorico suggested that I would go into real estate. At the time, Matthew has already worked in real estate for a few years and was always excited to talk about his work. I figured I would give it a try. Shortly after, I enrolled into a program for real estate and later on got my real estate license. I went on to work with Magic Realty.
There are several reasons why I chose to stay in Lambton. I think the main reason that helped me make that decision was that I feel a strong connection to the area and the community, I have a lot of knowledge about Lambton and surrounding regions and I really like living here. I found working in real estate at times hectic but always exciting. From the very start of my career I always wanted to focus on providing the best customer service. This is one of the reasons why I partnered with Matthew. We both felt that this way we would be able to much better serve the needs of our diverse community and clientele.
Looking back, I am really happy with the decisions I have made. I enjoy being in real estate business and working with people. I and Matthew always do our best to put our clients first. That is something that we never wavered from. As we move forward, we always strive to be better and improve our clients' experiences living up to our motto of "working one on one to achieve our client's goals!"
Nathaniel Deelstra's Listings
Last Updated: April 2, 2020